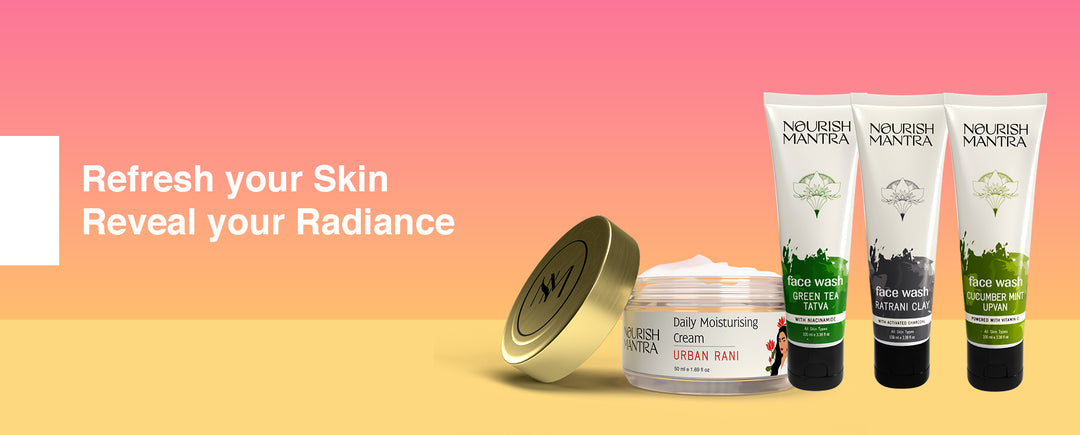 All you Want to Know About Natural Face Care Products
From the moment we're born, our skin is exposed directly to our surroundings, including the various environmental toxins, sun, food we eat, products we apply, etc. This is why it is important to remember that your skin is not only the largest organ in your body but also the most visible and exposed one. This means your skin requires exclusive care and attention to remain healthy and young. There are ways to achieve this, like taking a nutritious diet, having a proper sleep cycle, applying the best natural skin care products, and many more. Today, however, we will be focusing on face care and various natural and ayurvedic face care products.
Most of our skin can be easily covered and protected with layers of clothing; however, our face almost always remains exposed, making it prone to acne, dry skin, and premature aging. This is the time to opt for natural face care products as they are specially formulated to cleanse, exfoliate, moisturize, and protect your skin. They come in various forms, including cleansers, moisturizers, lotions, serums, wrinkle creams, acne treatment products, and many more. However, not everyone is an admirer of such products, which is why today we will be focussing on natural face care products and their extensive benefits for your face.
Read More
Read Less